JOIN THE ISCT FAMILY
Established in 1998, ISCT is a private, co-educational school offering a respected British based education which is applicable to local and foreign students. Students complete the International General Certificate of Education (IGCSE at Year 11 and the AS and A level exams during Year 12 and 13. If you think you're aligned with our values, then we'd love to have you as part of our family.
OUR VISION, MISSION & VALUES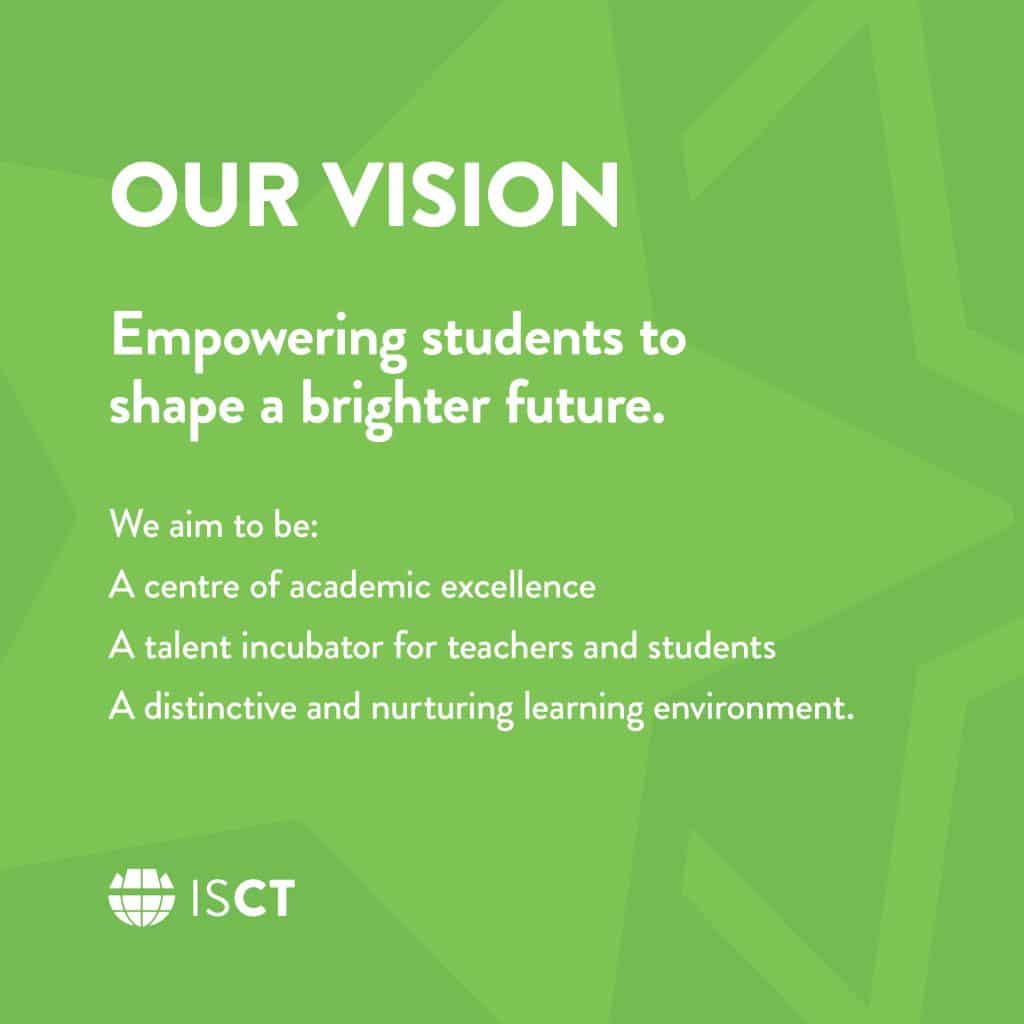 GLOBAL BEST PRACTICES
We apply the characteristics of effective 21st century education to our model of teaching.
PARTNERSHIP
We respect our students and address challenges by working with them to reach a solution.
THE HUMAN TOUCH
We achieve success by planting our students in a nurturing and supportive environment.
21ST CENTURY SKILLS
ISCT graduates are equipped to face the ever-changing future of life and work with confidence.
All of our current job openings are advertised on our website as well on that of the Independent Schools Association of South Africa (ISASA): www.isasa.org
VACANCIES
The International School of Cape Town (ISCT) is one of the largest Cambridge schools in the country, offering the British curriculum from Nursery to A level, since 1998. The school prides itself on consistently producing excellent academic results in a warm and supportive environment, incorporating the latest in teaching skills and technological innovation. Although our student body is 60% South African, we have representatives from over 25 countries, offering a rich diversity of cultures and nationalities and equipping our alumni to be successful and adaptable global citizens.

Please read the Terms & Conditions in our adverts, and bring all these documents with you, should you be invited for an interview.
---
Terms and Conditions
The International School of Cape Town is totally committed to safeguarding the welfare of children and young people and expects the same from its employees. All prospective staff will be expected to provide the following prior to confirmation of appointment:
A police criminal record clearance (no less than 6 months old) from the country of current / most recent employment, a Sexual Offenders Register clearance, and a Child Protection Register clearance

Proof of identification (i.e. colour ID or passport)

Proof of current address

Certified copies of your qualifications

Employment checks, including references from your current/or most recent, and a previous employer (of which none may be related to you)

Provision of a South African Revenue Services (SARS) personal tax number

A certified copy of registration with the South African Council for Educators (SACE) or proof of application for membership

In the case of non-South Africans provision of a valid work visa enabling the prospective employee to be employed at ISCT

Full disclosure of any material reason that may impact ISCT's decision when making an appointment.
No appointment will be considered or finalised until the above have been met by the prospective employee. EE candidates are preferred. ISCT, in line with POPIA (Protection of Personal Information Act) will attempt to ensure the confidentiality of all applicants for this role. All reasonable measures will be in place to protect personal information but will be used in the recruitment, selection, and reporting process. By submitting your application for this position, you are recognising and accepting this disclaimer.
---