In addition to Cambridge Assessment International Education, we're proud to be affiliated with the following organisations.
EDUCATION DEVELOPMENT TRUST

The International School of Cape Town (ISCT) has been owned by Education Development Trust since 2004, and is one of four high-performing private schools owned by the Trust. While all very different in character, all four schools share deep-rooted values and principles.
Until the end of 2015, Education Development Trust was called CfBT Education Trust. The change in name better represents the breadth of education improvement work they undertake around the world.
For nearly 50 years, Education Development Trust has provided a range of education services, with a particular interest in school effectiveness, and worked in more than 80 countries.
Internationally, Education Development Trust has successfully implemented diverse education programmes for governments in the UK, the Middle East, Sub-Saharan Africa and Southeast Asia. In addition, in low and middle-income countries, they work on projects funded by donors, such as the UK's Department for International Development, the Australian Department of Foreign Affairs and Trade, and the World Bank.
Surpluses generated by the Trust's operations are reinvested in educational research and development. The research underpins the work and shows Education Development Trust is an evidence-informed, education improvement not-for-profit organisation.
For more information on Education Development Trust, please visit their website or download their corporate brochure.
INDEPENDENT SCHOOLS ASSOCIATION OF SOUTH AFRICA (ISASA)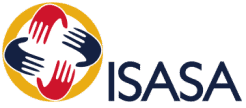 ISCT is a member of ISASA: Independent Schools Association of South Africa. ISASA is the largest, oldest and most inclusive independent schools' association in the region. It traces its origins back to the Conference of Headmasters and Headmistresses (HMC) formed in 1929, and more recently to the Independent Schools Council (ISC), which was dissolved to create ISASA in 1999.
ISASA today is a Section 21 company, not for gain, which represents more than 360 independent schools, including 21 in the neighbouring countries of Botswana, Swaziland, Namibia, and Mozambique.
For more information on ISASA, please visit their website.
WESTERN CAPE EDUCATION DEPARTMENT (WCED)

ISCT is registered with the Western Cape Education Department as an Independent School in Cape Town. While we aren't subsidised in any way by the Department, we do fulfill all the criteria required by them with regard to the WCED curriculum.
For more information on WCED, please visit their website.