Introducing our home to
Key Stage One learners.
Starting from nursery
age 3.5 years old.
STRUBEN HOUSE
Struben House opened its doors to Early Years and Key Stage 1 in 2016.
Some say it's comparable in size and splendour to Downton Abbey! The children love the classrooms—designed just for them—and the beautiful garden with its majestic 500-year-old yellowwood tree at its centre.
There are two classes in each year group, with class sizes ranging between 16-20 students.
*We accept applications throughout the year.
The Differences between the SA and UK curriculum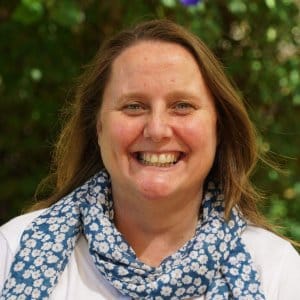 At Struben House, we believe that each child is unique and our team of teachers and teacher assistants follows an approach that ensures your child is exposed to the best possible education!
We believe that learning should be fun…
– Ms. Adi Daniel, Head of Key Stage One, International School of Cape Town
Early years comprise of our Nursery and Reception classes.
These years are all about balance. Our children begin to learn by becoming independent and doing things for themselves, by exploring, investigating, watching and listening, talking and discussing, creating and communicating. They will be challenged to 'think out of the box' and to solve problems for themselves.
We follow the Early Years Foundation Stage Profile. The focus is on 3 prime learning areas and 4 specific learning areas.
The 3 prime areas are:
Personal, Social and Emotional Development
Communication and Language
Physical Development
The 4 specific areas are:
Literacy
Mathematics
Understanding the World
Expressive Arts
We have specialist teachers who take the children for drama and music and we run a comprehensive gross motor program.
In addition, our teachers reflect on the different ways that the children are engaging with their learning:
Playing and exploring
Active learning
Creating and thinking critically
Each child has an online learning journal and the parents travel on this journey with us and see all the weekly observations that the teacher makes about their child's progress.
Nursery is open to children who are between the ages of 3 years 6 months and 4 years 6 months (in January in the year of admission). Here, we focus on the foundational skills necessary for students to progress to Reception, as well as the importance of play and friendship.
Reception is open to children between the ages of 4 years 6 months and 5 years 6 months. This is where we introduce more formal literacy and numeracy skills. At the end of Reception, students will be reading and writing!
YEARS 1 & 2
WHAT IS KEY STAGE 1?
The British National Curriculum is divided into different Key Stages, much like the SA Caps curriculum is divided into different phases. Key Stage 1 makes up one of the 4 Key Stages across primary and secondary school.
When you think about Key Stage 1, it is easy to assume that the children in this Key Stage are the youngest in the school but in the British curriculum, the birth to 3 year olds are in Nursery and the 4 and 5-year-olds are already in Reception which is covered by the Early Years Foundation Stage. Year 1 and Year 2 make up Key Stage 1 which is the 2nd phase in their learning journey.
Key Stage 1 marks a shift from Early Years Foundation Stage to more subject-specific learning. Key Stage 1 covers all national curriculum subjects. These are English, Maths, Science, History, Geography, Information Technology, PE, Art and Design, Music and Design and Technology. ISCT includes Drama to our programme in Early Years and Key Stage 1.
Key Stage 1 comprises our Year 1 and 2 classes. Your child has now left EYFS behind, although some goals may be carried on with them as they move into Year 1. This will be their first year of the National Curriculum.
Other areas of study:
Integrated Studies (History and Geography)
Physical Education
Music
Drama
Art
Life Orientation
There are 3 core areas of study:
Literacy
Mathematics
Science
We feel that EQ is an important part of children's learning and run a program called 'Marvellous Me'. This program is underpinned by the key concepts of Kindness, Gratitude, and Respect.
A SAFE SPACE IN SUPPORT OF YOUR CHILD'S HOLISTIC DEVELOPMENT
*We accept applications throughout the year.
We have created an amazing virtual tour of the International School of Cape Town…
You will be able to get a view of Struben House. So, no matter where in the world you are – you can now get a real-life feeling of what we have to offer.
What our parents have to say