Welcome to Key Stage 2. We are the upper primary phase of the school, located at the Woodland Heights campus.
The Key Stage 2 (KS2) team:
---
---
We also have specific subject teachers for Spanish, Afrikaans, French, Phys Ed, Music and Computing. Some of these staff members teach across the school in other key stages as well.
Daily Routine
Mornings:
From 7:00 – Stop & Drop driveway system OR park in the area outside the school gates and walk through the pedestrian gate. For the first few mornings, parents may accompany their child through the car park area to our Key Stage 2 entrance for morning temperature check.
7:40 Morning bell
7:45 Registration in classrooms
Afternoons:
Stop & Go driveway system OR park in the area outside the school gates and wait at the pedestrian gate. Teachers bring the class to the zebra crossing/loggia (verandah) area at the end of the day.
Finish times:
Year 3 & 4 – 14:10
Year 5 & 6 – 14:20
Siblings: Please fetch at the later time to avoid blocking the driveway system OR park outside the gates. No waiting in the 'Stop & Go' driveway loop please.
Extra-Curricular Activities (ECAs) finish time: 15:15
(No ECAs in the first or last week of each term)
Aftercare: Supervised Homework followed by supervised play until 16:30.
Please let Reception know if your child will need Aftercare in the first week. receptionwh@isct.co.za
This is charged in half-hourly increments to your school fees account.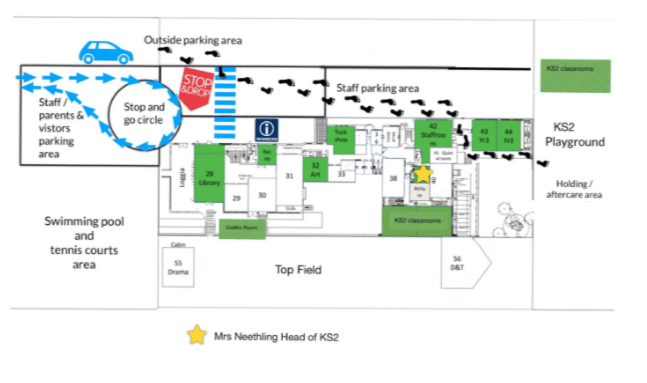 Other Information
Class teachers send an email in the first week with the class timetable and key information for the term. Each class has a parent information session (online) in the first two weeks of the new term.
Phys Ed uniform (sports kit) is worn on the days children have class PE lessons or after school sports.
If an adult other than a parent fetches the child, the school must be informed of this, along with contact details for that person. Please contact Ms Funani at reception (021 761 6202 or receptionwh@isct.co.za)
Water bottles, sunscreen and hats are expected. We have a 'no hat, no play' policy for both break times in the summer terms.
I hope this information is helpful. We are looking forward to having you join the ISCT family.
Kind regards
Sheila Neethling
Head of Key Stage 2
s.neethling@isct.co.za
---
Please find all the information relating to your stationery requirements below
---
---
---
---
---
---