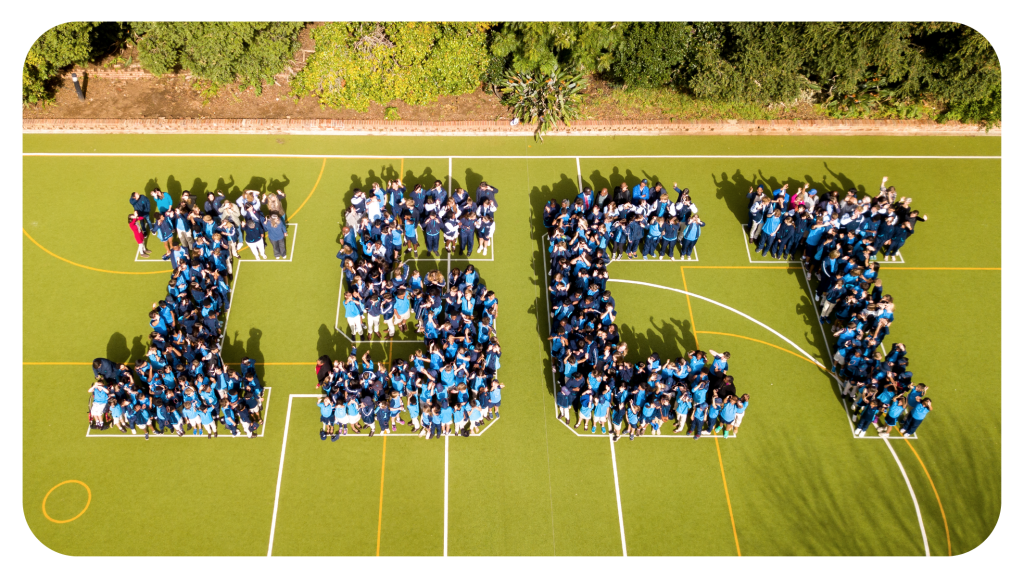 ---
Get ready for the grandest event of the year – ISCT's 25th Founders' Day Celebration! Join us on Saturday, 28 October at our enchanting Woodland Heights Campus from 9am to 12:30pm for a day filled with joy, laughter, and unforgettable memories. There will be food and drink vendors on site and we encorouage families to support our students, but for anyone that would like to pack a picnic basket, please do!

Please remember to bring cash to support our Year 8 market day.
Cash and Card will be accepted at our Year 11 Boerewors stand as well as with Vendors on site.
✨ What's in Store for You? ✨
🍔 Food & Coffee Galore: Indulge your taste buds with a delectable array of international cuisines and artisanal coffee, sure to tantalize your senses.
So, what can you expect? 😃 Feedem Cafe tuckshop will be open, selling fresh bacon/macon & egg rolls, Bootleggers will be serving fresh coffee & snacks, along with Waffles, Butler's Pizza, and the Rack & Grill. There will be something for everyone! 💚
🛍️ Year 8 Market: Discover the creativity and entrepreneurial spirit of our talented Year 8 students as they showcase their innovative creations. From handmade crafts to unique artworks, find treasures that resonate with your soul. Please remember, the market is cash only.
🎤 Live Performances: Be mesmerized by our talented students as they take the stage with electrifying performances. From soul-stirring music to jaw-dropping dance routines, prepare to be entertained!
🌍 Cultural Activities: Immerse yourself in the rich tapestry of cultures represented at ISCT. Engage in traditional dances, artistic workshops, and interactive displays that celebrate our global diversity.
🎁 Lucky Draw Bonanza: Feeling lucky? Participate in our thrilling lucky draw for a chance to win exciting prizes! Who knows, you might just be the fortunate one to take home a fabulous surprise.
🌏 Dress to Impress: Show your pride in your heritage by dressing up in attire that reflects your nationality or culture. Let the vibrant colors and unique traditions paint the event with a kaleidoscope of diversity.
This Founders' Day promises to be an extraordinary experience, weaving together the threads of our past, present, and future. It's a day where the ISCT family comes together to celebrate our shared journey, achievements, and the limitless potential that lies ahead.

Don't miss out on this unforgettable celebration! Mark your calendars, gather your friends and family, and let's make this 25th Founders' Day a vibrant, joyous, and truly memorable occasion.
See you there, ready to make history together! 🌟 #ISCT25
---

🎉 ISCT's 25th Founders' Day Celebration Program 🎉
9:00 am: Event Kickoff! Gather Around the Flags
Embrace the spirit of unity and togetherness as everyone gathers around their respective flags, symbolizing the global harmony at ISCT.
9:10 am: Grand Procession
Witness the magnificence of our grand procession, a vibrant display of cultures and traditions, showcasing the diversity that makes ISCT unique.
9:45 am: Principal's Warm Welcome
Our esteemed principal welcomes you to this momentous occasion, setting the tone for a day filled with excitement and celebration.
9:50 am: Class Activities Extravaganza
Immerse yourself in a whirlwind of class activities, each one a testament to the talent and creativity of our students.
10:50 am: Lucky Draw Extravaganza by PLG
Hold your breath as PLG hosts our thrilling lucky draw, where exciting prizes await the lucky winners. Get ready for a wave of anticipation and jubilation!
11:00 am: Primary School Performances
Be enchanted by the youthful exuberance as our primary school students take the stage, presenting captivating performances that will warm your heart.
11:30 am: High School Spectacular
Brace yourselves for the high school performances, where talent meets passion. From music to dance, be prepared to be thoroughly entertained!
12:30 pm: Grand Finale and Farewell
Bid adieu to this unforgettable day with a grand finale that will leave you inspired and filled with pride. Thank you for being part of ISCT's 25th Founders' Day Celebration!
---
🔒 Important Safety Announcement for Founders' Day
As we eagerly anticipate the upcoming Founders' Day celebration, we want to emphasize our collective responsibility to ensure the safety and well-being of all attendees, especially our students. To make this event a safe and enjoyable experience for everyone, please take note of the following guidelines:
1️⃣ Respect Privacy:
When capturing moments, kindly seek permission from the children before taking their photos. Respect their right to privacy. It's crucial to obtain consent from both the children and their parents. Additionally, be mindful of the background; ensure no unintentional capture of others without their consent.
2️⃣ Social Media Etiquette:
If your child is over 13 and has a social media account, guide them to share event photos responsibly. Encourage them to check for consent before posting any images. Responsible online behavior is key to maintaining a respectful community.
3️⃣ Reporting Concerns:
If you witness any behavior that raises concern, please do not hesitate to report it. Your vigilance is vital. Reach out to us at safeguarding@isct.co.za, and our dedicated team will address the issue promptly.
4️⃣ Medical Emergencies:
In case of a medical emergency, our First Aid Station will be located at Hunter's Hut. Please familiarize yourself with its location and approach our trained medical staff for assistance.
5️⃣ Event Access:
Remember to bring your ticket for entrance to the event. Access will be controlled to ensure the safety and security of all attendees.
Let's work together to create a Founders' Day celebration that is enjoyable, respectful, and safe for everyone involved. Your cooperation is invaluable, and your commitment to our students' safety is deeply appreciated.
---
🌟 Embark on a Journey Through ISCT's Past! 🌟
At the International School of Cape Town (ISCT), we take immense pride in our 25-year legacy of shaping young minds, fostering dreams, and empowering futures. Established in 1998, ISCT was envisioned by our founder, Wilf Stout, as a beacon of educational excellence. His words echo through time, reminding us that today's children are indeed tomorrow's leaders, and equipping them with knowledge, skills, and unwavering confidence is our noble mission.
From Vision to Reality:
Empowering Students to Shape a Brighter Future – this is not just a motto; it's our guiding principle. Over the years, ISCT has transformed into a dynamic institution, where academic brilliance meets a nurturing environment, and creativity intertwines with curiosity.
Celebrating Achievements:
Diversity in Unity: At ISCT, our strength lies in our diversity. With over 450 students from over 40 different nationalities, we celebrate cultures, traditions, and perspectives, fostering understanding and acceptance.
Innovation in Education: We bridge continents with our curriculum, seamlessly integrating the best of the UK's educational practices with the rich ethos of South Africa. Our students not only learn but thrive, embracing a global perspective.
State-of-the-Art Facilities: Our campuses have evolved with time. Imagine learning in classrooms equipped for the future, diving into a revamped swimming pool, or showcasing your soccer skills on a modern astro turf. At ISCT, we believe in providing an environment where learning knows no bounds.
Join us in celebrating 25 years of excellence, innovation, and community. Together, let's continue this journey of shaping bright minds and building a future filled with endless possibilities. Here's to the next 25 years of empowering dreams and inspiring greatness! 🎓🌍✨