Content shared by Ms. Sheila Neethling, Head of Key Stage 2, International School of Cape Town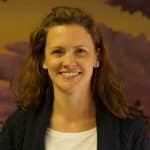 ---
As the International School of Cape Town, we revel in our South African-ness while taking pride in our internationally-recognised academic curriculum. We like to think that we have combined these elements to have the best of both worlds, but we do understand that it might feel a little strange for families joining us from a South African CAPS curriculum school. 

Ms. Sheila Neethling
---
The three main differences between the UK curriculum and the CAPS curriculum are: the different ages and stages; the coverage and sequencing within the curriculum, and the focus for assessment and reporting on a child's learning. These three areas are expanded on below to help clarify these key differences between a CAPS school and our UK-based system at ISCT:
1. Ages and Stages: 
We use the UK terminology for our age groups, calling them year groups instead of grades. 
Key Stage 2 is our upper primary phase comprising four year groups: Year 3 to Year 6.
Age
UK Year Group
CAPS Grade
(age-equivalent)
Turning 8
Year 3
Grade 2
Turning 9
Year 4
Grade 3
Turning 10
Year 5
Grade 4
Turning 11
Year 6
Grade 5
Children turning eight will join Key Stage 2, although in the CAPS system they would still be in the Foundation Phase at this age.

Similarly, in the UK system children enter High School at a younger age, joining Year 7 in the year they turn 12.
2. Curriculum Coverage:
Nursery to Year 9: UK Government Curriculum
Year 10 and up: Cambridge curriculum & examinations
When comparing any education systems there will be differences in the focus and priorities. The CAPS curriculum introduces some skills and strategies at different stages to the UK curriculum. Students who stay within the UK curriculum throughout primary benefit from following a single curriculum as there are no gaps in exposure to knowledge and content which can occur when children cross over to the UK curriculum from another system such as CAPS. Some of the key differences between subject areas in the two curricula are outlined below.
In the English subject area, children are expected to write longer texts with paragraphs and specific style features earlier than in CAPS. The UK system places a higher priority on grammar lessons with the expectation that children recognise and use formal terminology and concepts at a younger age.
In Mathematics, the UK curriculum introduces division and fractions earlier on, as well as telling the time and calculating time-related word problems.Students who stay with us through all of Key Stage 2 benefit from following this scope and sequence, whereas children joining us sometimes require additional support from home or private tutoring to fill these gaps.
Science is introduced as a subject area much earlier in the UK system than CAPS, with a focus on investigative skills and understanding the concept of a 'fair test'. 
In Key Stage 2, Additional Languages are taught at a 'foreign language' level rather than 'first additional' or 'second additional' languages. We currently offer a choice of Afrikaans, French and Spanish which has been based on trends and demands abroad as well as languages that can be continued up to A-Levels through the Cambridge Curriculum.  
3. Assessment and Reports: 
In our primary school, we place a priority on children applying their knowledge to show their understanding rather than measuring their learning through formal testing focused mainly on recalling information. We don't write traditional exams and children's reports do not include test scores or percentages. Instead, reports provide feedback in terms of expected levels of understanding and application for that year group (grade). 
Throughout the course of the year, teachers use a range of strategies to assess a child's understanding and application. Testing is used as a tool to contribute to the overall picture of an individual child's progress. Even more importantly, teachers use test results to adapt the subsequent teaching and learning to best suit the class and cohort. In the higher year groups, teachers also incorporate assessments that will help to develop children's test stamina and skills in preparation for high school.
At ISCT, we believe that through the UK curriculum we are able to provide a range of positive learning experiences that are richer and broader than merely covering content. It is our mission to equip students with the skills needed for an ever-changing world and a passion for a lifetime of learning. The approach and flexibility of this system allows us to work towards this mission by guiding children in cultivating empathy, creativity, critical thinking, resourcefulness and resilience – which are all skills and attitudes that will equip them for lifelong learning.

Ms. Sheila Neethling